Torrance Cardboard Removal Services
Cardboard can be one of those things that always seems to pile up quickly, whether you own a business or a homeowner. And sure, it's great that it's made from recyclable materials, but dealing with a mountain of cardboard can be a real headache right? That's where we come in. At Southbay Junk Away, we're here to make your life easier by taking care of your cardboard waste. No need to stress about managing all that cardboard yourself – just give us a call and we'll handle it for you.
We offer a range of services to help you get rid of your cardboard waste, including:
Cardboard removal: Our team will come to your location and pick up all your cardboard waste. We will always be on time and pick it up no matter how big or small the pile is. We will then dispose of it responsibly, ensuring it is recycled properly.
Cardboard recycling: At Southbay Junk Away we believe recycling is important to the waste disposal process. Once you have your cardboard waste already collected, we will help you with collecting it and sending it to your local recycling facility to be processed and reused.
Cardboard disposal: If your cardboard waste is beyond repair or recycling, we can dispose of it safely and responsibly. We will ensure it is properly disposed of following local regulations, so you don't have to worry about legal issues.
At Southbay Junk Away, we're committed to offering first-rate client care and dependable junk removal services. Because we know how annoying it can be to have cardboard accumulate in your home or place of business, we handle the hassle for you.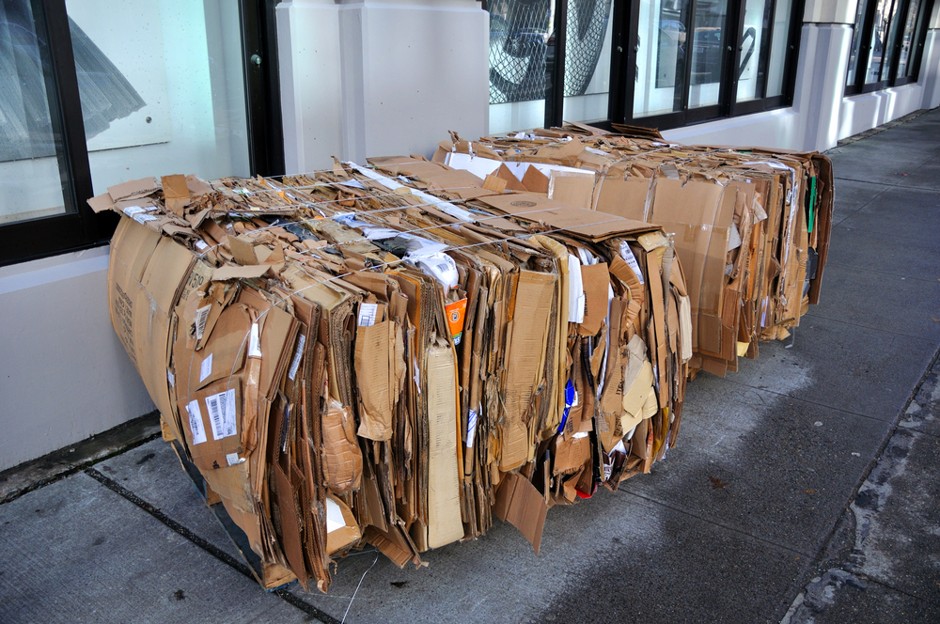 Top Rated Cardboard disposal and removal services
Your cardboard removal needs are in good hands because our team of professionals is fully licensed and insured.
From scheduling your service to ensuring that your cardboard is disposed of safely and responsibly, we are here to assist you at every step of the way.
Because we value your time and want to accommodate your busy schedule, we provide flexible scheduling options.
We're here to make your cardboard removal experience stress-free, whether it's a one-time project or a recurring need.
At Southbay Junk Away, we're proud of the group of professionals on staff who are committed to offering the best cardboard removal services.
We are here to assist because we recognize how difficult dealing with a significant amount of cardboard waste can be.
You can relax while we take care of everything because our team is trained to handle all kinds of cardboard waste.
Schedule your Junk Removal service here or by calling 310-359-6961.
Our friendly appliance removal team in Torrance will contact you within 15-30 minutes before your scheduled 2-hour appointment. When we arrive in the area, we'll check the items you want to be removed and provide you with an up-front all-inclusive price. 
We'll do your request, being sure to only touch the items we're taking away, and sweep up the area. We'll then collect payment once the job is complete.
We make sure to recycle every piece of cardboard waste we gather because we understand how important it is to preserve the environment.
Recycling cardboard benefits the environment by reducing landfill waste and natural resource consumption in addition to keeping our communities clean.
You can rely on us to take care of your cardboard removal needs while considering sustainability.
When you choose Southbay Junk Away for your cardboard removal needs, you're making a smart choice for both your business and the environment.
We're proud to offer affordable, reliable, and eco-friendly cardboard removal services to our fellow Southbay residents. 
At Southbay Junk Away, we are aware of how cardboard waste can rack up quickly and become a hassle to manage.
To ease your burden, we provide dependable and effective cardboard removal services.
We will work with you to find a convenient time for us to come and take care of your cardboard waste. Our helpful team is always happy to assist.
When it comes to disposing of waste, we recognize how crucial it is to feel at ease. In order to handle all of your cardboard removal needs, we fully understand our responsibility and are licensed and insured.
So that you can concentrate on what really matters, you can rely on us to handle your waste with care and professionalism.
If you want to keep your neighborhood clean while supporting the environment make an appointment with us today at Southbay Junk Away! 
Let Us Handle Your Junk
Give us a call today and we'll be on our way to pick up your junk. Just point at it and it's gone.